This is, as Anders just told me, possibly the "best production" we ever did. This song has a long build, from the slow intro all the way to the massive end, complete with choirs, strings and all.
I wrote the song based on an idea of singing around just one note for the whole song, and then branching out towards the end. I think it "opens up" the song in a nice way when you finally get to that sweet moment where the chords change.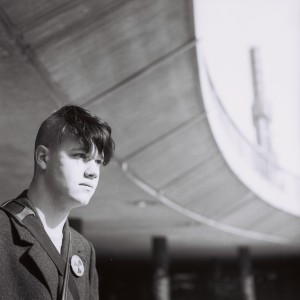 The lyrics are OK too, I can picture myself as a teenager in my room trying to go to sleep but finding my head too full of thoughts, listening to the cars outside my window and the TV my parents had on in the living room. The ending is almost like a prayer, a plea for help with "sleep", this mythical figure.
Anyway.
Nice build, nice tune, nice lyrics. We used our full arsenal at the time – I hear our Ensoniq EPS in the strings and the choir, I hear the Roland S-330 in the samples, I hear the Roland Juno 106 in the bass pad, I hear the Roland Juno-1 in the bassline and some of the other sounds.
Is this the best song from "The Nuclear Princess" then? Possibly so. I still like it today, and there are not many songs from TNP I can listen to without shaking my head. :)
/Måns