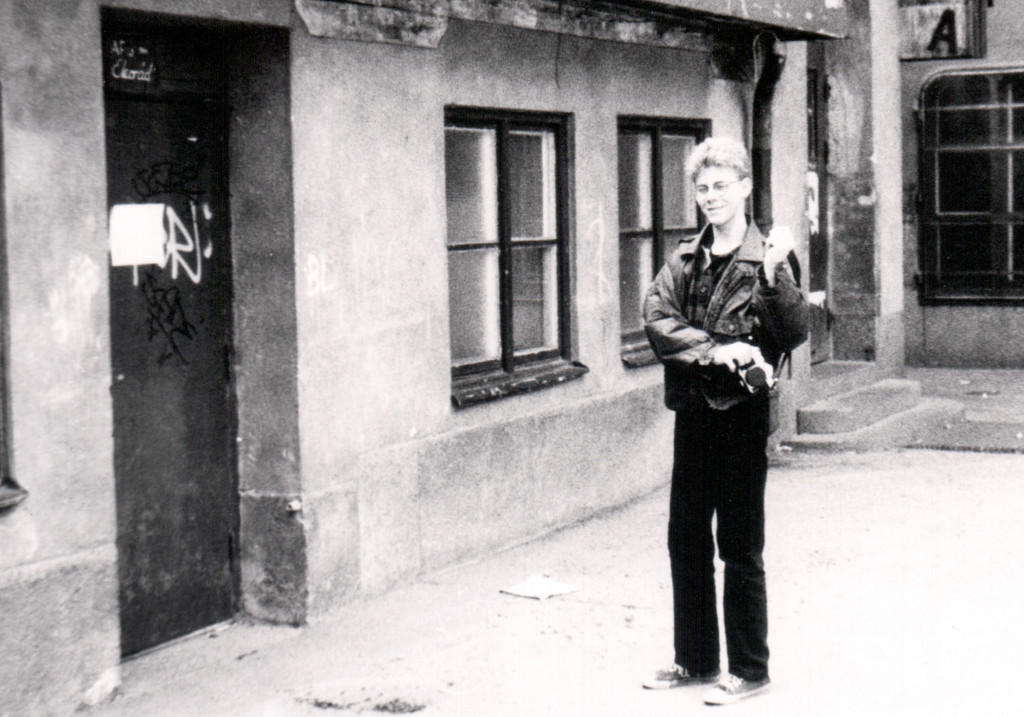 …
Oh boy.
This is quite akward. This song is really, really hard to listen to, since it really shows how young and silly we were. This is almost a novelty song, with stupid jokes and laughs throughout. If you can take listening to it, some of the details below might be interesting.
The bass line is the "fantastic" Yamaha PSR-70, the first machine Anders owned (I think) and I would borrow it, use the built-in very simple sequencer to write songs, and sometimes it would be impossible to find replacement sounds when we actually wanted to record the song. This bass sound is actually quite cool, I like it. The "strings" are also PSR-70 I believe! Other than PSR-70, the drums and sound effects are Roland D-20, and the bridge lead is most likely from Olle's Casio CZ-101.
The lyrics are stupid. Something about wanting to die, but clearly not very serious, regardless of the message. The only part of the lyrics I like now are in the intro: "I searched for hours, days and for weeks. I know now my search was in vain."
The vocals are good, as usual on In Fact. It's easy to hear now why listeners were impressed by my vocals, as I had a very clear and distinct voice, being schooled in choir and opera. I think all of the backing vocals on this track are improvised during the recording, which is quite impressive, at least in the intro where it works quite well, even with the weird screaming at the very top.
OK, let's stop this now. Next week we've got one of the best tracks from In Fact (at least in my opinion) so I'm looking forward to reading Anders' writeup of that instead of this nonsense song.
/Måns