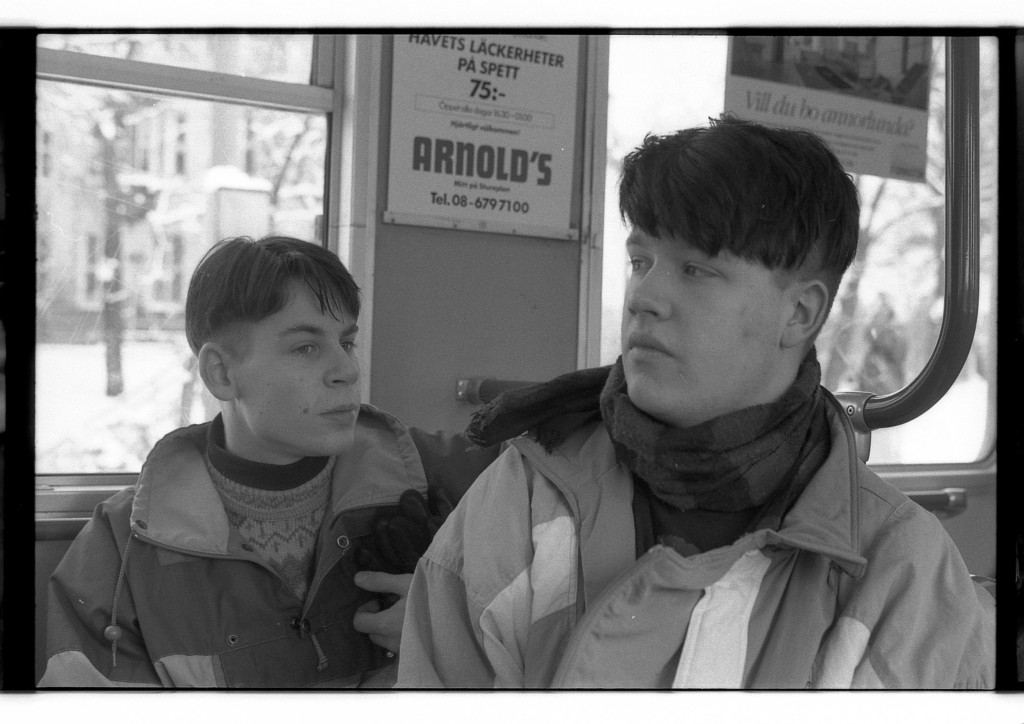 This song existed even before I joined Art Fact. Måns and Olle went to music school, and had already started a band called Cairo. This was in 1987 or so. Måns recorded some songs, including this early version:
This version uses his Måns' father's Tascam Porta 05 portastudio, Roland TR-505 drum machine, piano, and Alesis MicroVerb. I think Olle later added the synth line intro using his Casio VL-1 and loooots of reverb. There are lot's of similarities between the early demo and the version that ended up on In Fact, but two (in my opinion) major hooks were added:
First of all the drum fill intro. Måns played some drums at the time, or at least he had a practice kit set up in his room. He knew how to play the standard drum fills on toms, which in 99 cases of a 100 go from smaller (high pitch) to bigger (low pitch). But when programming the intro to the song he came up with a fill that in all its simplicity I've never heard before or after. The upwards motion works really well as an intro, and leads the way to…
The drum beat. Most drum beats have a snare on beats 2 and 4, but the early version only had it on beat 2, and the In Fact version only on beat 4. This gives the song a sort of half-beat feel.
The last hook on my list is the same in the two versions, and that is the lyrics "I am clean and you are dirt / You tell me to wash my shirt". I have no idea what this really means, but it's a line that has stuck in my head for many years.
The In Fact version again uses the Tr-505 but then mainly Olles Casio CZ-101. Those who owned one can easily identify it's sound in the break.
At the time I was extremely impressed that Måns and Olle had written and recorded songs of their own. Not just by the musical skill to pull it off, but also by having access to a portastudio and drum machine. Back then, this was more or less rocket science and really expensive. I knew I had to team up with those guys….