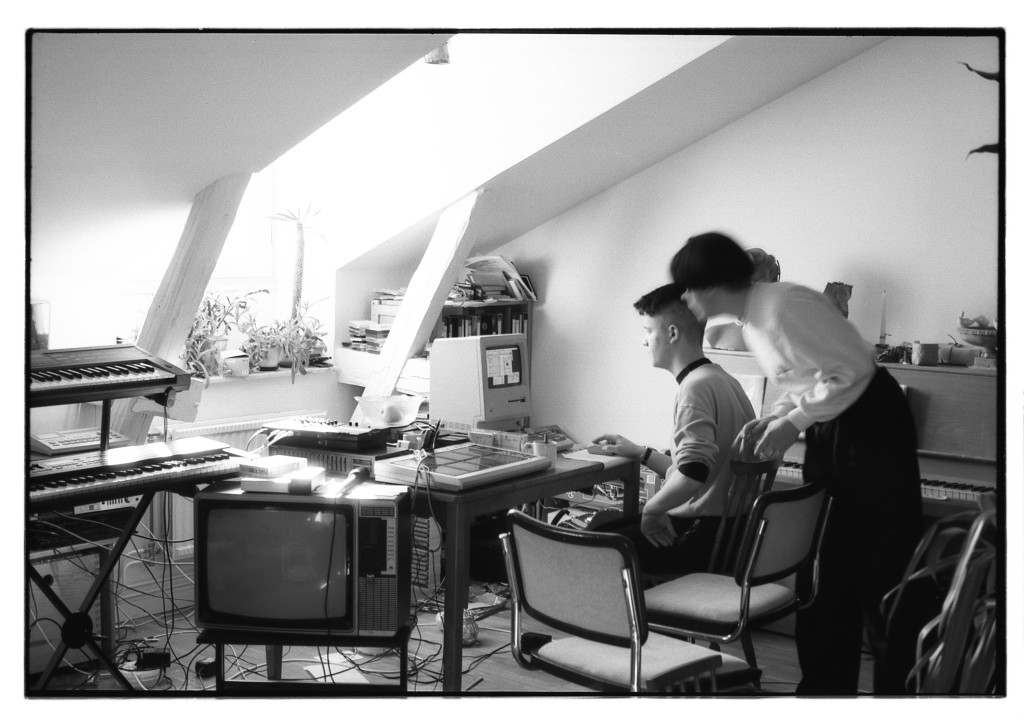 Here is maybe the first track on "Nowadays" which is hinting to what is to become of Art Fact later. This song should be great, in fact it has a wonderful intro, hook, bridge and chorus. But there is something in the sound and most of all, my own vocals, which make it slightly stale and boring. I'm not sure what happened, but for me some of the energy we had is lost in this track.
But let's talk about the song now. Anders made this track pretty much on his own on his trusty Roland D-20. The sound in the intro is also D-20, even though it sounds nothing like it. By this time, we were getting pretty good at creaming everything possible out of that machine, and this track is probably the best example of what wizardry we could make the very limited workstation perform. Apart from the very stale snare drum, most of the sounds are great and sound more analogue than should really be possible with the D-20.
We've got backing vocals on this track as well! Olle was invited to the microphone to enhance some of the lines, something we really should have done more often! The lyrics are not great, and I'm not sure we even had any idea behind them. It probably just sounded cool.
As a pop song, this track has great composition and balance between the verse and the chorus. I have to say that between Anders and me, we actually had some good songwriting going on. We should have just kept our youthful ignorance and never tried to sound "heavier" or "tougher".